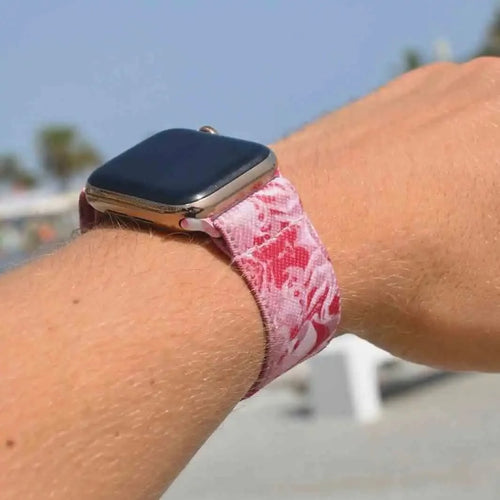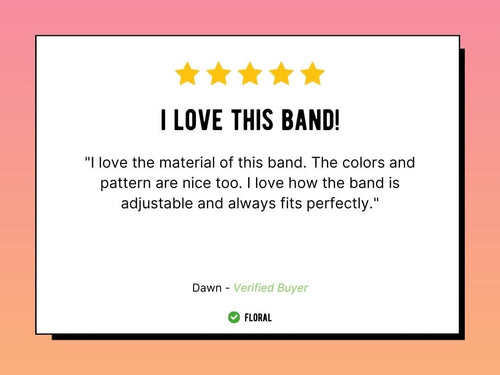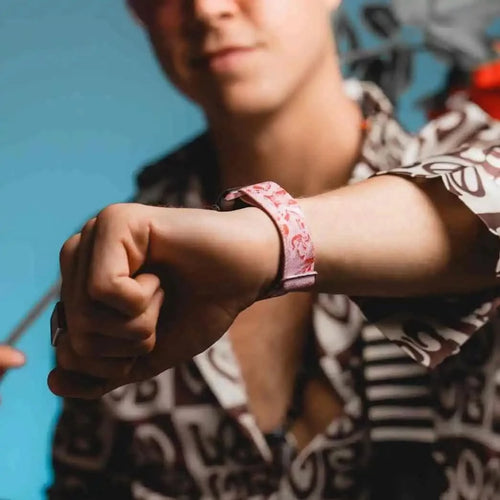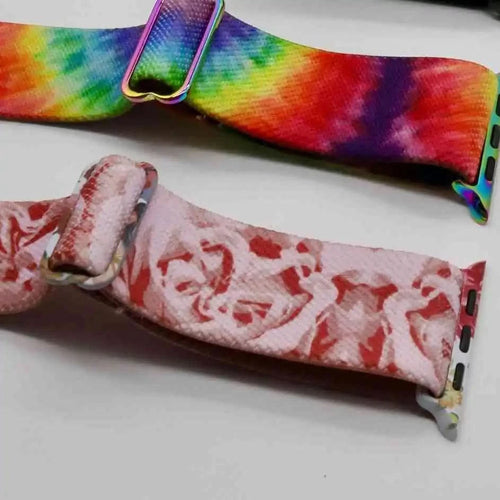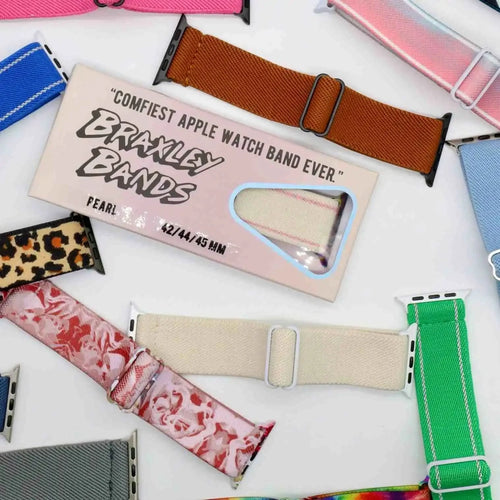 one band sold = 1 tree planted
why we love it

Wearing the 'Floral' band is like keeping a sweet-smelling bunch of roses with you all day, making your wrist the best-smelling part of you.

Always the perfect size

Machine washable elastic

Weightless feeling fit
Slim & sleek profile
Stainless steel hardware
Made with premium recycled materials
Fits all Apple Watch™ sizes and series
Fit Guide

Note: Measure the length around your wrist. If you are in-between sizes, size up!

One Size

watch sizes
Key Features

It's Washable!

We want to keep your wrist feeling fresh and looking cool. If our bands ever get dirty, just throw them in the wash!

It's Stretchy!

Braxley Bands are sure to stay comfy and snug. From intense training to a casual night out - this will be your favorite new watch band.

It's so legit!

Made from our custom elastic and stainless steel adapters - we have been perfecting the Apple Watch Band for the last 7 years, nobody does it like we do.
Return Policy